Welcome to the Online Home of Sims & Stakenborg, P.A.
The law firm of Sims & Stakenborg, PA has an unusual practice. The firm focuses on issues involving Expert Witnesses and representing those who are no longer able to work due to an injury or illness with a Social Security Disability claim.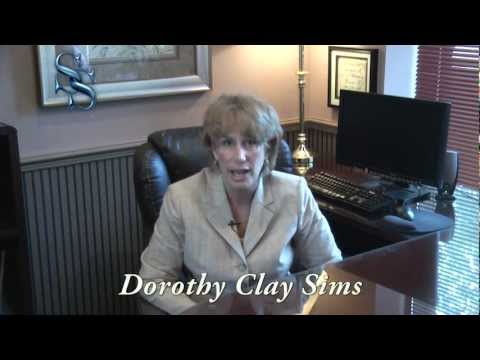 Social Security Disability
Choosing the right disability attorney is an important decision. Has your lawyer attended multiple hearings? Does your lawyer know local judges and the doctors? Is your representative local or even an attorney? There is a significant difference. There is no formal legal training required to be a representative, while a licensed attorney must undergo 7 years of college and pass a bar exam and be investigated by the Florida Bar.
Social security disability benefits are important to you, your family and your health. They include not only monthly benefits, but medical care as well.  You want attorneys with hundreds of legal and medical memos at their fingertips. Click to request an example .  You also want attorneys who pay for medical and legal resources to stay current.
Thinking outside the box isn't enough. A good social security disability lawyer realizes there is no box. Need help applying for Social Security Disability? Click Here.

Expert Witnesses
Expert witnesses can lie.  Proving it is not always easy.  Dorothy Clay Sims has spent over a decade teaching lawyers tips on exposing bad experts.  She's authored a best selling book on the subject and given over 350 seminars internationally.  Ms. Sims is hired by lawyers to cross examine experts, provide questions for cross examination, and explain medical issues in mediation.  She also analyzes reports and can prepare a report for your expert to review.  Click here for an example. Sims is contacted for private conferences to advise lawyers how to better prove their cases, what to ask their own experts and how to approach the opposing expert.  She also provides private seminars.
Click here to read more about our practice.
Contact us today for a free no obligation consultation.
Sims & Stakenborg, P.A.
118 W Fort King Street
Ocala, Florida 34471
Tel: 352.629.0480
Tel: 352.337.0065